Version: Next
Integration with Exabeam
You can integrate NetFlow Optimizer with Exabeam by sending NFO data over UDP protocol in Syslog format to Exabeam Data Lake, either directly to a Data Lake host or an Exabeam Site Collector.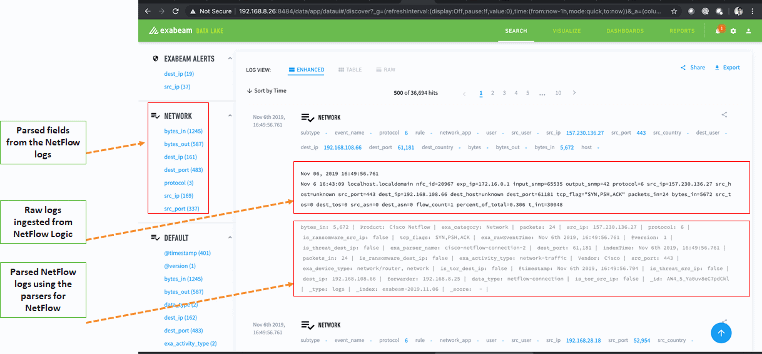 Ingesting NFO Output into Exabeam Data Lake​
Ingestion via syslog is automatically enabled by default. However, you must configure NFO host to send logs to the proper Data Lake destination IP/port. Configure port 514/UDP in NFO output.
Ingesting NFO Output via Exabeam Site Collector​
NFO sends data to Exabeam Site Collector in syslog format, so you must configure NFO host to send logs to the proper IP/port (e.g. port 514/UDP in NFO output). For more information, visit Exabeam Site Collector documentation
Configuring NFO Output​
In the NFO GUI go to Outputs on the left navigation bar and press the plus sign. Set the following: