Version: 2.10.1
EDFN Agents Configuration
tip
EDFN agents for flow enrichment could be configured in External Data Feeder page or from NFO Modules.​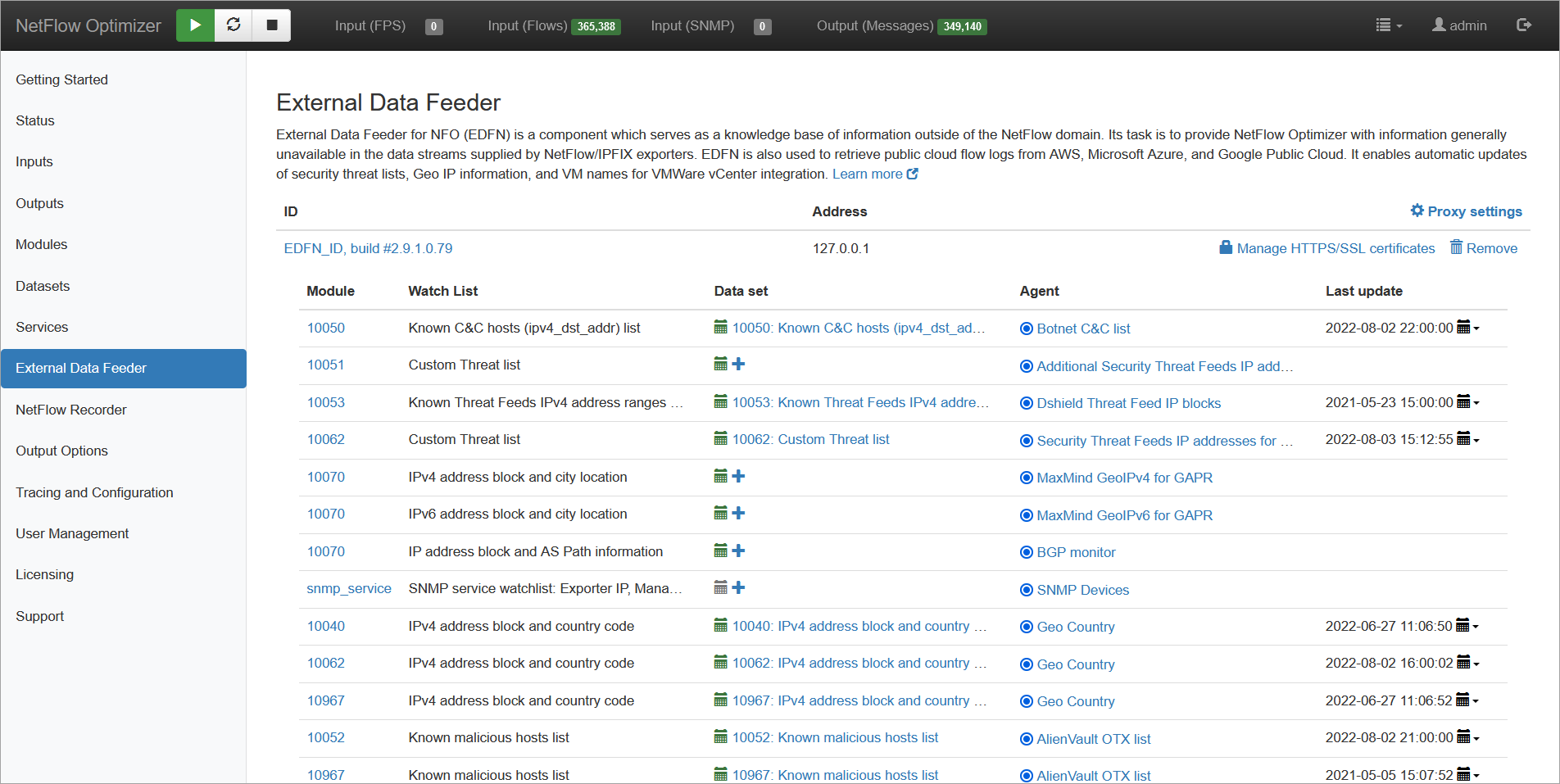 If you installed two or more EDFNs, you can enable needed agents in the appropriate EDFN instance. For example, if you install a second EDFN on Windows machine for user identity enrichments from Microsoft Domain Controllers, perform the following: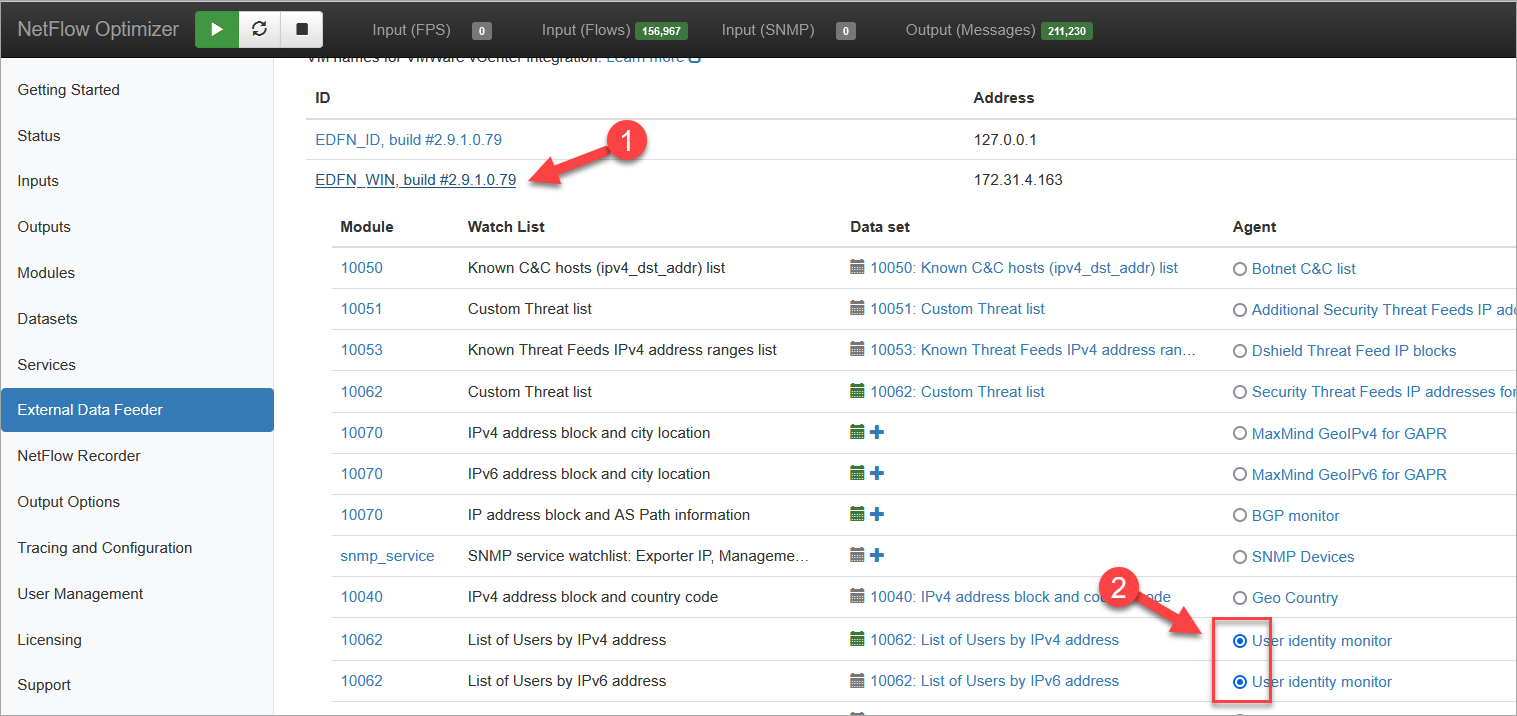 Select the appropriate EDFN
Using radio buttons enable EDFN agents. Corresponding agents on other EDFNs will be autoatically disabled.